They Did It,
So Can You
Hear from coaches from all walks of life, how they turned their passion into a business.
Russell Case Study
How Russell Returned From a Personal Injury and Bankruptcy to Build a Thriving Massage Therapy Practice That Allowed Him to Return to Debt Free Living While Doing the Work He Loves.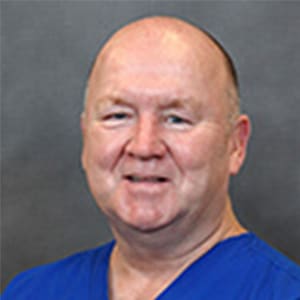 Russell is a licensed massage therapist who provides therapy to those suffering from injuries and chronic pain.
These are the results he achieved since signing up to work with me on building his business.
Created a niche and customer base that created the income and stability he needed.
Learned efficiencies in billing, management and operations to increase profits.
Gained the confidence necessary to meet his goals.
Russell felt defeated in his life and didn't have the knowledge required to turn things around.
Russell was unemployed and facing losing his home when he began to work with me to develop the business he dreamed of. He could no longer do the heavy physical work that had provided financial support for him and his wife. Male massage therapists were not as desirable in hiring businesses and he was running out of options.
The answer was developing a massage therapy practice of his own.
He had completed massage therapy school and was ready to make the leap to self-employment. Russell worked hard to build his practice but the clients were few and far between. Russell needing coaching to set up a profitable business that could stand the test of time.
Russell needed a business coach that could believe in him and help him succeed.
Using my business development program, he was able to create a vision and identify his unique selling points. He learned to use this information to market and sell his services. We set goals and created budgets to move him into making the money he needed to live the life he wanted.
Results:
Successful business launch and ongoing marketing campaign.
Full time practice in massage therapy that supports him and his wife.
Increased self-worth and confidence allowing him to give back to others.
If you are ready to take the leap to self-employment for whatever reason, let's get started!
I offer you access to the knowledge and accountability that is needed to develop your idea into a thriving business.
If your business is already thriving my program can help you to build a team that gets results.
Adventist Health Case Study
How I Turned Around a Losing Department in Only Three Months, Eventually Raising It to One of the Highest Profitable Departments in the Hospital

These are the results we achieved with strong leadership and goal setting.
Decreased client cancellations from 20% to 5%
Doubled client sessions to twice its original number.
Developed programs that matched the passion and skills of the team.
Increased productivity from 35% to 65%.
Moved the department from losing $35,000 monthly to making over $40,000 monthly in profit.
The Rehabilitation Manager was not knowledgeable in business operations and didn't understand what needed to be changed to become profitable.
The department staff was counting on several no shows a day and didn't understand charging in a way that maximized billing.
Budgeting for employees was done haphazardly without the freedom to add staff to accommodate the waiting list of clients. 
Staff did not feel valued and were not excited and invested in the work that they did. 
Accountability was poor from the top of the organization through to management and staff. 
There was limited knowledge of industry standards and no motivation to perform.
The department was budgeting to lose $35,000 monthly as that had been the previous performance from a manager of 15 years.
I revised all department operations to increase efficiencies, build competency, and maximize satisfaction for customers and staff while increasing overall profit.
Quantitative and Qualitative measures were put into place to track progress of each initiative. Tracking was done by team member as well as by department in comparison to industry standards.
Reminders were given to clients and scheduling was tightened up to utilize all staff to their highest potential.
The documentation system was updated for efficiency and accuracy in billing for the services provided. Team members were taught about charge value and service time to increase billing.
Hiring and team building changed to be based on identified needs as opposed to budgeting restrictions as each team member added significantly to the bottom line. The space was doubled to accommodate the growth and community resources were partners with for additional client options for treatment.
The rehabilitation department became a well-oiled machine with a solid, motivated team that made a difference both in people's lives and in the health of the organization.
Profits soured to that of the highest in the organization.
The team grew to twice its original size justifying the additional space needed to provide services.
Programs were added as the team got excited about how they could contribute.
The board of directors requested a presentation of the map to success as a model to grow other departments in the hospital.
If your business feels stuck and you are having difficulty moving it into a more profitable position, I can assist you to find the path to success.
Building Teams that Get Results offers you access to the knowledge you can use to boost your productivity, motivation and bottom line.
Gain an understanding of people to give you the edge in team building, supervision and sales.
Master valuable leadership competencies to advance your business.
If you are ready to move beyond procrastination and pursue your dream to increase your business, I can help you make the changes necessary to achieve your goals.
The program includes on line training at your own pace and leadership and team coaching to help you achieve your business goals.
Join me to develop the maximum capacity and performance for yourself and your team.
Fine Design Group Case Study
How Fine Design Group Smoothed the Transition to Almost Doubling Its Team Size Through Building Cohesion, Mutual Understanding and Appreciation for the Differences and Contributions of Each Team Member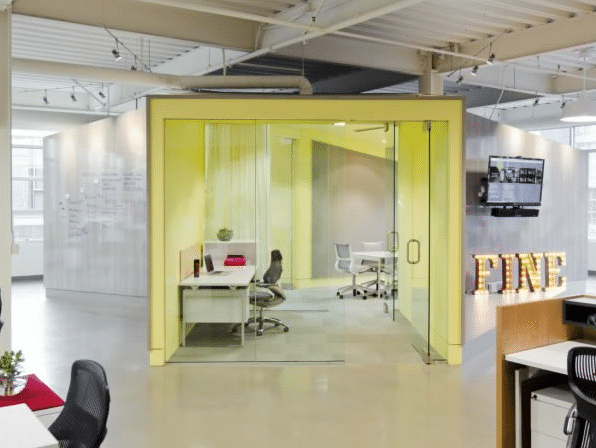 How Fine Design Group smoothed the transition to almost doubling its team size through building cohesion, mutual understanding and appreciation for the differences and contributions of each team member.
Fine Design Group is based in San Francisco, California and Portland, Oregon and grew quickly from a staff of 25 to a staff of 40. They are a top digital marketing company that is at the forefront of changing the way things are done in the design arena.
The results they received from the initial training experience:
Staff were tested and taught about their own and others' personality style and communication preferences.
Management was assisted to understand what is needed by each type.
A common language was developed for use in the office.
Communication was enhanced and misunderstandings were eliminated.
Team members were having trouble communicating and making their needs known. There was little understanding of differing perspectives on the way to do business.
A staff training and retreat brought the team a fun way to learn about differing views in a way that eliminated hard feelings and misunderstanding.
You too can build your team cohesion utilizing the Build Teams that Get Results trainings. This was just the first of many trainings that can increase motivation, problem solving, and staff performance at all levels of the organization. Individual and group coaching are also available for supervision, leadership and goal setting for yourself and your team.
Whether your team needs a boost in energy or direction for growth, I can help you to map out a plan to achieve your goals.